Video: Dr. Richard L. Shames on Fluoridation and Thyroid Health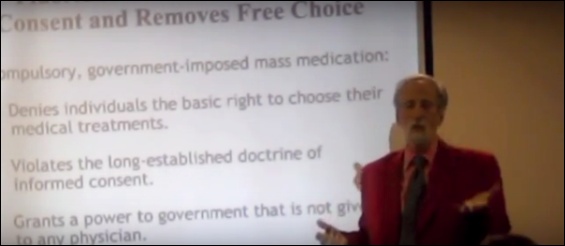 THURSDAY AUGUST 27, 2015
Sunrise Center and Clean Water Sonoma-Marin had the privilege of sponsoring an evening with Integrative medicine pioneer, thyroid specialist, and Clean Water advocate, Richard L. Shames, MD.
In the video, Dr Shames discusses the ethical issues involved in artificial water fluoridation, and explains the effects of water fluoridation on thyroid health. After Dr. Shames' presentation, Dawna Gallagher-Stroeh provides a brief update on the status of fluoridation in Marin and Sonoma Counties, then moderates a Q & A period.
Dr. Shames, co-author of several popular books on thyroid health, practices at the Preventive Medicine Center of Marin (PMCM), in San Rafael.
OTHER RESOURCES:
– Richard Shames & Karilee Shames: Why We Changed Our Minds About Fluoridation
– About Karilee Shames, PhD, RN
– About Richard Shames, MD