Sonoma County Civil Grand Jury Report 2013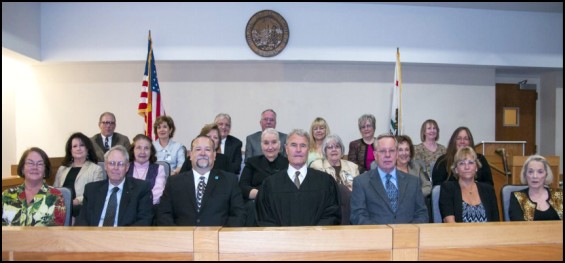 2013 CIVIL GRAND JURY REPORT ON FLUORIDATION
FINDINGS
F1.  Opposing opinions exist on the topic of fluoridation.
F2.  If you receive a water bill from the city, there is a likelihood that you could be affected by fluoridation.
F3.  Fluoridation will affect a significant portion of the County residents if the Board of Supervisors approves it.
F4.  How fluoridation would be funded has not been disclosed to the public.
RECOMMENDATIONS
The Grand Jury recommends that:
R1.  The Board of Supervisors advise and inform all residents by multiple methods, e.g., utility bill inserts, bilingual notices through printed or social media, and radio, of its meetings, hearings, discussions, presentations, and votes relating to fluoridation.
R2.  With respect to fluoridation, the Board of Supervisors make impartial decisions based on the best evidence available, allowing for both pro and con views to be heard.
REPORT ON FLUORIDATION: CONCLUSION
2012-2013 Sonoma County Civil Grand Jury report on Fluoridation concludes: "The Grand Jury recognizes that fluoridation is a contentious topic. To fluoridate or not: do the research, form your opinion, and let your elected County officials know where you stand."
IT'S OUR RESPONSIBILITY: learn the facts, form educated opinions, and get involved. Our lives and the lives of our children depend on it.
Source: Final Report 2012-2013 (2MB) / Individual Final Reports and Responses 2012-2013 / "Fluoridation: Where Do You Stand?"