Clean Water Sonoma-Marin & Clean Water Sonoma-Marin Charitable Trust
Working for fluoride-free water, and practical, nontoxic solutions to children's oral health challenges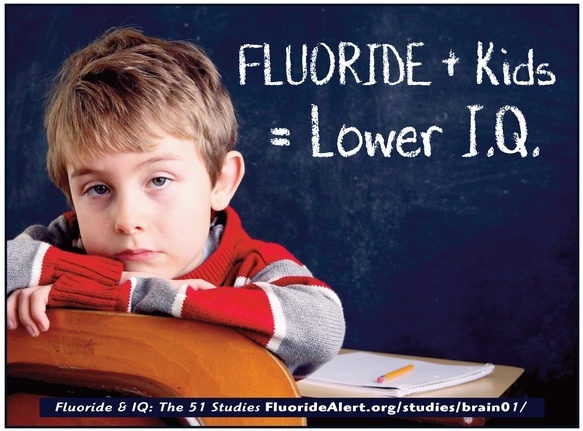 "As of September 2017, a total of 58 studies have investigated the relationship between fluoride and human intelligence, and over 40 studies have investigated the relationship fluoride and learning/memory in animals. Of these investigations, 51 of the 58 human studies have found that elevated fluoride exposure is associated with reduced IQ, while 45 animal studies have found that fluoride exposure impairs the learning and/or memory capacity of animals. The human studies, which are based on IQ examinations of over 12,000 children, provide compelling evidence that fluoride exposure during the early years of life can damage a child's developing brain." – From Fluoride Action Network, Fluoride & IQ: The 51 Studies

Learn more about q

uantifying Fluoride's potential to reduce IQ in children in

Dawna Gallagher-Stroeh's article

 about the 2017 Prenatal Fluoride/IQ study
The first U.S. Government-funded study investigating prenatal neurological damage from fluoride, Prenatal Fluoride Exposure and Cognitive Outcomes in Children at 4 and 6–12 Years of Age in Mexico, finds that each 0.5 part per million (ppm) increase in a pregnant woman's urine fluoride levels reduced her child's IQ by 2.5 – 3 points.
The full peer-reviewed study,  a 12 year analysis of data from 287 mother-child pairs, was published in the journal Environmental Health Perspectives (9/19/2017), and can be downloaded at the U. S. National Institutes of Health (NIH) website: https://ehp.niehs.nih.gov/wp-content/uploads/2017/09/EHP655.alt_.pdf
The new study is unique in approach, size, and duration, but it joins over 50 other human-based studies finding evidence of fluoride-based cognitive damage affecting IQ…  READ THE ARTICLE.
Watch Michael Connett's presentation on Fluoride and IQ:
Michael Connett on Fluoride & IQ Studies (running time 26:24 min)

UPDATES: FLUORIDATION IN SONOMA & MARIN COUNTIES, OUR STATE & NATION



SONOMA COUNTY:
THE SONOMA COUNTY BOARD OF SUPERVISORS has postponed indefinitely any consideration of the Sonoma County Department of Health Services (DHS) proposal to fluoridate Sonoma County water (originally on the Sonoma County Board of Supervisors agenda 5/19/2015). As of the 2016 elections,  a majority of Supervisors is on the record opposing fluoridated tap water for Sonoma County.
Looking ahead, Sonoma County residents should be heartened because three Sonoma County cities, Cotati, Sebastopol, and the City of Sonoma, and a non-municipal water district,  Valley of the Moon, have officially rejected fluoridation, which, due to a unanimity requirement in the Sonoma County Water Agency Restructured Agreement,  should prevent future attempts to fluoridate through  SCWA.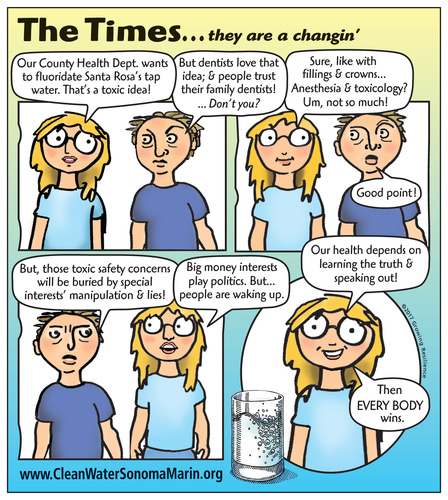 SANTA ROSA: The Sonoma County Department of Public Health has declared a renewed focus on fluoridating the City of Santa Rosa (announced at the second annual Sonoma County Dental Health Summit, 9/25/2016), although no traction has yet been gained.
THE CITY OF HEALDSBURG remains fluoridated. For information and updates, visit Safe Water Healdsburg online.

MARIN COUNTY
NORTH MARIN WATER DISTRICT remains unfluoridated due to the full committment of the NMWD Board of Directors, which is grateful for Clean Water Sonoma-Marin's successful efforts to stop attempts to fluoridate through the Sonoma County Water Agency. 80% of NMWD water, including water for the City of Novato, is provided by SCWA.
MARIN MUNICIPAL WATER DISTRICT (MMWD) remains fluoridated. Clean Water Sonoma-Marin is holding individual meetings with Marin Municipal Water District board members. The good news is that we are talking at last, not just making three minute comments at MMWD Board meetings.

Marin Municipal Water District's Cataract Falls property, safe from glyphosate defoliation thanks to the MMWD Board's use of the Precautionary Principle.
MARIN COUNTY HEALTH & HUMAN SERVICES: Because communication is essential, Clean Water Sonoma-Marin members , including medical professionals, are in contact with Grant Colfax, Director of the  Marin County Department of Health & Human Services, and Marin County Public Health Officer Matt Willis. In the fall of 2017, a cordial meeting was arranged by a member of the Marin County Board of Supervisors. A second meeting is scheduled for early 2018.
THE HEALTH COUNCIL OF MARIN is looking into the new data on fluoride toxicity. We have been contacted,  and are providing documents as requested. The Marin Health Council operates under Marin County Health & Human Services (HHS), and is tasked with advising the Marin Board of Supervisors, and Marin HHS on health issues, and advocating "for the development and allocation of resources to assure quality and accessible health care, and to educate regarding issues affecting the health and well-being of the citizens of Marin County." Source: https://www.marinhhs.org/boards/marin-health-council
CALIFORNIA & THE NATION: Jay Kumar, California's new Director of Dental Health, was instrumental in setting up a pilot program, now in effect in New York State, in which millions of dollars in Medicaid funds now support water fluoridation. The program, which siphons off scarce funds from effective dental health care, is a first step in an ambitious plan to use Medicaid funds to pay for water fluoridation infrastructure, engineering, and chemicals costs nationwide.  Dr. Kumar is in discussion with public health officials and key legislators, about a similar program for California. For more information, call Dawna Gallagher-Stroeh at 707-547-7006 or contact us.
TO BENEFIT THE NATION
PETITION TO EPA ON FLUORIDE NEUROTOXICITY
On November 23, 2016, the International Academy of Oral Medicine & Toxicology (IAOMT), and Fluoride Action Network (FAN), in coalition with others, hand delivered a petition to US EPA, accompanied by over 2,500 pages of scientific documentation, to ban the use of fluoridation chemicals because of the neurotoxic risks of fluoride ingestion.
Historically, when a chemical has evidence of neurotoxicity, for example lead, EPA has banned its use. Since 2014, fluoride has been on EPA's short list of chemicals, including arsenic and lead, with scientific evidence of developmental neurotoxic harm to humans.
"This case will present the first time a court will consider the neurotoxicity of fluoride and the question of whether fluoridation presents an unreasonable risk under the Toxic Substances Control Act (TSCA).  And, in contrast to most other legal challenges of Agency actions, TSCA gives us the right to get the federal court to consider our evidence 'de novo'—meaning federal courts are to conduct their own independent review of the evidence without deference to the EPA's judgment."  – attorney Michael Connett
EPA rejected the petition (2/27/2017) and, in response, the petitioners filed a complaint in Federal Court (4/18/2017), seeking a ban on water fluoridation, under Section 21 of the Toxic Substances Control Act (TSCA). EPA responded with a motion to dismiss "all claims in the present matter"(11/30/2017), which was rejected by the judge (12/21/2017). The case is now moving ahead in Federal Court in San Francisco,
For brief background on the petition, a detailed timeline, including links to all filings and rulings to date, and the names of petitioning organizations, and their attorneys, please read: Petition on Fluoride Toxicity. We'll keep you posted.

Clean Water Sonoma-Marin & Clean Water Sonoma-Marin Charitable Trust: Grassroots Democracy in Action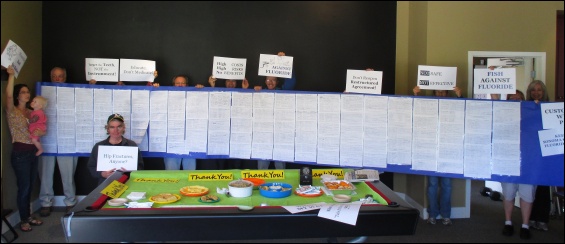 PLEASE JOIN WITH US & SUPPORT CLEAN WATER WITH A DONATION:

P

rotect our children. P

rotect our environment.

If you can, please make a tax-deductible donation with a credit or debit card, or a check, to Clean Water Sonoma-Marin Charitable Trust

now.

PayPal membership is NOT necessary.
1. Donations to CWSM Charitable Trust are tax deductible. Please ask friends and neighbors to make a tax deductible donation now.
Just click on the big green button, or
write a check to
CWSM Charitable Trust
PO Box 2248
Rohnert Park, CA 94927-2248
2. To  help with lobbying our elected officials in Sacramento and in Washington DC, please make a non-tax deductible donation to Clean Water Sonoma-Marin, a 501c4 nonprofit. To donate with a credit or debit card, just click the General Fund button below. PayPal membership is NOT required.
Or donate by writing a check:
Clean Water Sonoma-Marin
PO Box 2248
Rohnert Park, CA 94927
This is everyone's water, and it will be everyone's win in the end!




Thank you! DAWNA (

Dawna Gallagher-Stroeh / 707-547-7006)
 
MMWD Fluoridation Moratorium Initiative sponsors, Laurence Rose, MD and Brian J. Smith, DDS, with some of hundreds of campaign volunteers.
2016 MMWD MORATORIUM INITIATIVE: THANKS FROM CWSM EXECUTIVE DIRECTOR DAWNA GALLAGHER-STROEH
Many, many thanks to MMWD Fluoridation Moratorium Initiative Sponsors Dr. Brian J. Smith and Dr. Laurence Rose, to all of you who signed the initiative petition, donated, shared information, labored over precinct lists, and collected signatures to support clean fluoride-free water in Marin! You are awesome!

Because of concerns about the health effects of fluoridation chemicals on vulnerable populations dependent on District water, the lack of specific information about levels of contaminants in each batch, and the need for reassurance that fluoridation chemical manufacturers stand behind the safety of their product when used as directed, over 8000 District voters signed the MMWD Fluoridation Moratorium Initiative petition. The initiative failed to qualify for the ballot, but those legitimate concerns remain.
Everyone in the Marin Municipal Water District, whether or not he or she believes in water fluoridation as an oral health intervention, has a stake in fluoridation safety.
We are continuing to attend MMWD Board meetings 1) to request that water bills include a parents' advisory about the risks of using fluoridated water to reconstitute baby formula, 2) to encourage MMWD Board members to request the safety studies themselves, and 3) to update the Board on the latest studies as they are published.
Thank you again!   DAWNA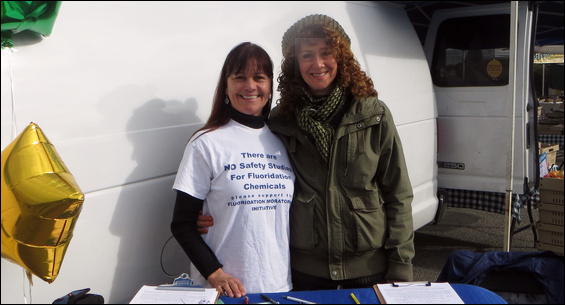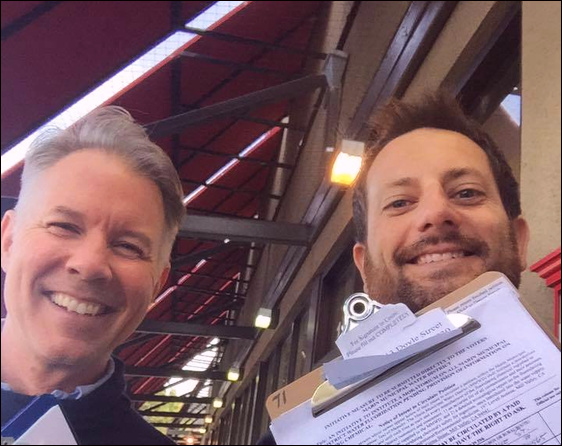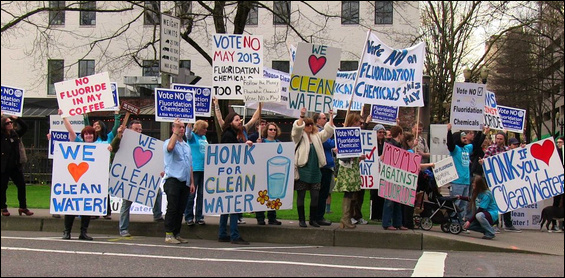 Marlies and Jacquie from Clean Water Silicon Valley collecting signatures on the MMWD Fluoridation Moratorium Initiative.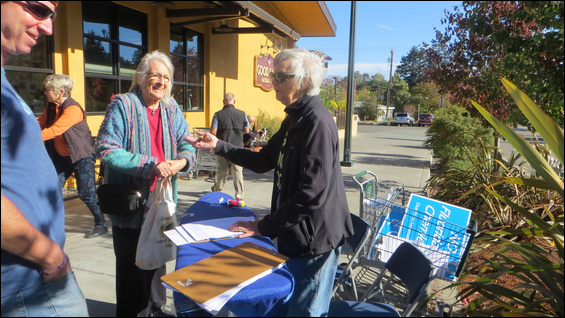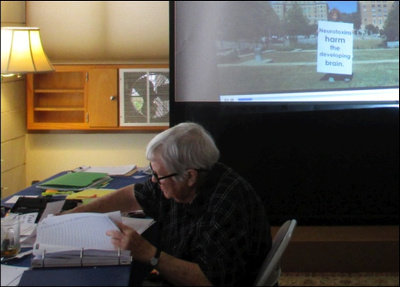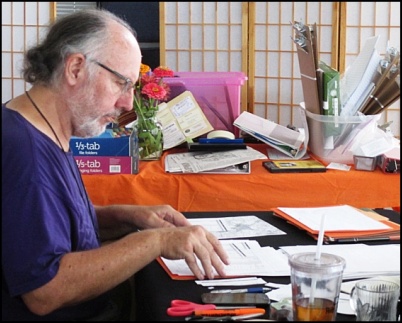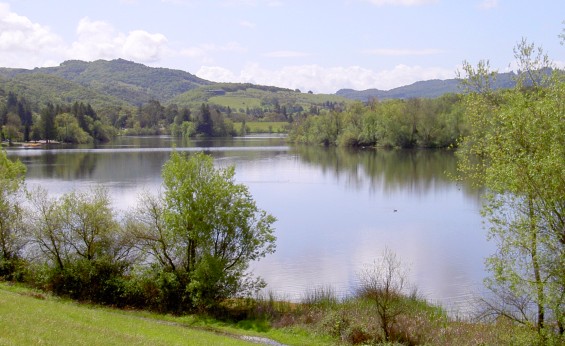 FEATURED VIDEOS
En español: La fluoración del agua – 3 videos de Telemundo Atlanta
Fluoruro en el Agua: Dr. Bill Osmunson (Subtítulos en español)
Fluoridation and the Environment by Howard Patterson
Our Daily Dose by Jeremy Seifert
Poisoned Horses by David Kennedy
FEATURED ARTICLES
Fluoride Neurotoxicity: US EPA listing and recent studies
Newsweek discusses: Does fluoridation prevent cavities?
A Critical Review of the Physiological Effects of Ingested Fluoride as a Public Health Intervention by Peckham and Awofeso (2014)
MMWD Infant Formula Advisory: open letter from Lauren Ayers
Healdsburg: Nothing But Questions by Larry Hanson