Clean Water Sonoma-Marin & Clean Water Sonoma-Marin Charitable Trust
Working for toxin-free water, and practical, nontoxic solutions to children's oral health challenges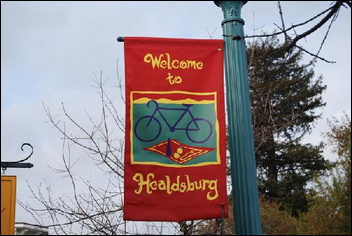 JUMP TO SONOMA COUNTY ACTION, INCLUDING UPDATE ON HEALDSBURG MEASURE T
JUMP TO MARIN COUNTY ACTION, INCLUDING UPDATE ON THE MMWD FLUORIDATION MORATORIUM INITIATIVE

Marin Municipal Water District's Cataract Falls property, safe from glyphosate defoliation thanks to the MMWD Board's use of the Precautionary Principle.
FEATURED VIDEOS

En español: La fluoración del agua – 3 videos de Telemundo Atlanta
Fluoruro en el Agua: Dr. Bill Osmunson (Subtítulos en español)
Fluoridation and the Environment by Howard Patterson
Our Daily Dose by Jeremy Seifert
Poisoned Horses by David Kennedy
FEATURED ARTICLES

Fluoride Neurotoxicity: US EPA listing and recent studies
Newsweek discusses: Does fluoridation prevent cavities?
A Critical Review of the Physiological Effects of Ingested Fluoride as a Public Health Intervention by Peckham and Awofeso (2014)
MMWD Infant Formula Advisory: open letter from Lauren Ayers
Healdsburg: Nothing But Questions by Larry Hanson
CLICK TO LEARN MORE ABOUT OTHER WATER FLUORIDATION WEBSITES

 
Healdsburg in Sonoma County: Grassroots Democracy in Action – YES ON MEASURE T!

Jeannie's update on Healdsburg Ballot Measure T
Dear friends, through your amazing hard work and persistence,
Healdsburg Ballot Measure T will be on
the November ballot.
If you would like to donate, volunteer, or have any questions, please call me at

707-542-1723

or contact us at info@SafeWaterHealdsburg.org
Many thanks for your support!
Jeannie Rudd, Coordinator
Healdsburg Committee for Yes on Measure T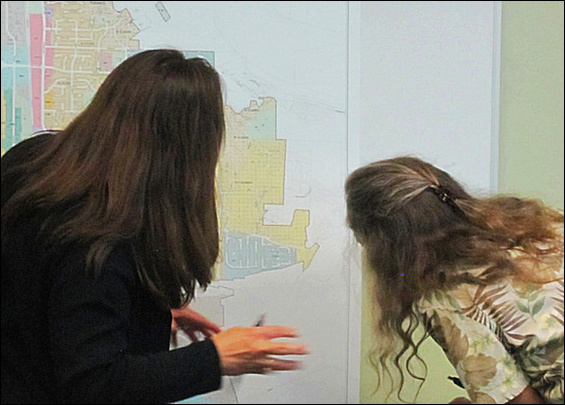 UPDATE: FLUORIDATION IN SONOMA COUNTY,  CALIFORNIA & THE NATION

The Sonoma County Board of Supervisors has postponed indefinitely any consideration of the Sonoma County Department of Health Services (DHS) proposal to fluoridate Sonoma County water (originally on the Board agenda 5/19/2015).
However, Jay Kumar, California's new Director of Dental Health, is promoting a plan to pay initial water fluoridation costs using Medicaid funds. Kumar was instrumental in setting up the pilot program now in effect in New York State, and he would like to take it nation-wide, state by state.
For more information, call Dawna Gallagher-Stroeh at 707-547-7006 or contact us.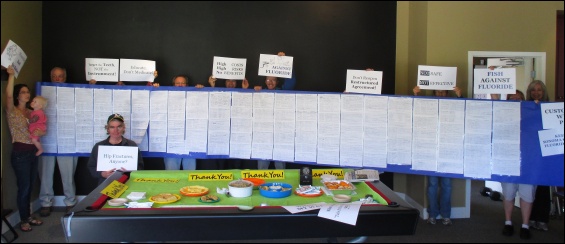 Protect our environment. Protect our children.

If you can, please make a tax-deductible donation with a credit or debit card, to Clean Water Sonoma-Marin Charitable Trust

now.

PayPal membership is NOT necessary.





Or donate by writing a check:
Clean Water Sonoma-Marin Charitable Trust
PO Box 2248
Rohnert Park, CA 94927
Questions? Call Dawna Gallagher-Stroeh: 707-547-7006
Thank you!
Marin County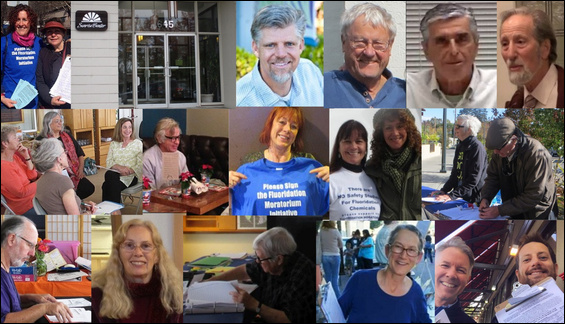 MMWD UPDATE FROM CWSM EXECUTIVE DIRECTOR DAWNA GALLAGHER-STROEH
Many, many thanks to MMWD Fluoridation Moratorium Initiative Sponsors, Dr. Brian J. Smith, and Dr. Laurence Rose, to all of you who signed the initiative petition, donated, shared information, labored over precinct lists, and collected signatures to support clean fluoride-free water in Marin! You are awesome!

Because of concerns about the health effects of fluoridation chemicals on vulnerable populations dependent on District water, the lack of specific information about levels of contaminants in each batch, and the need for reassurance that fluoridation chemical manufacturers stand behind the safety of their product when used as directed, over 8000 District voters signed the MMWD Fluoridation Moratorium Initiative petition. The initiative failed to qualify for the ballot, but those legitimate concerns remain.
Everyone in the Marin Municipal Water District, whether or not he or she believes in water fluoridation as an oral health intervention, has a stake in fluoridation safety.
We are continuing to attend MMWD Board meetings 1) to request that water bills include a parents' advisory about the risks of using fluoridated water to reconstitute baby formula, 2) to encourage MMWD Board members to request the safety studies themselves, and 3) to update the Board on the latest studies as they are published.
Thank you again!
DAWNA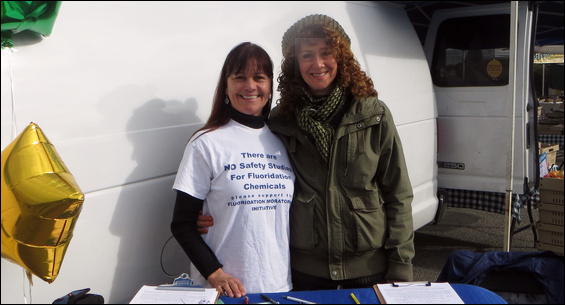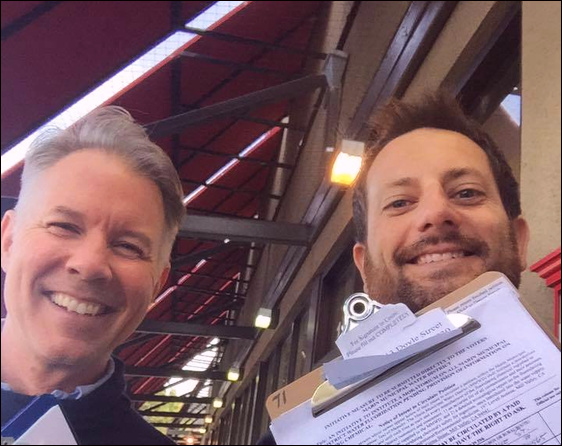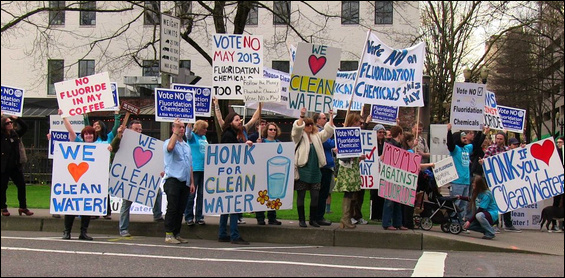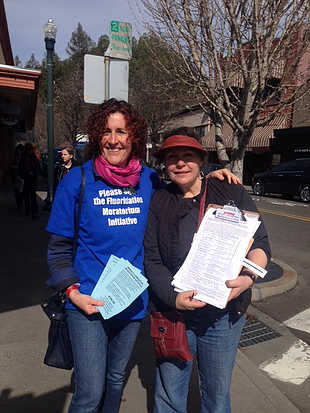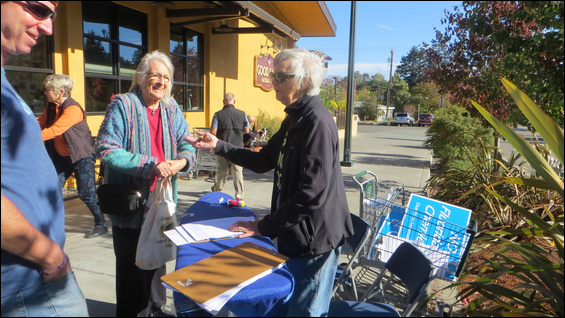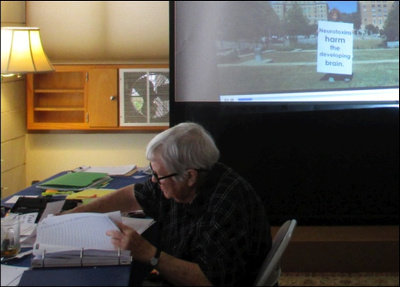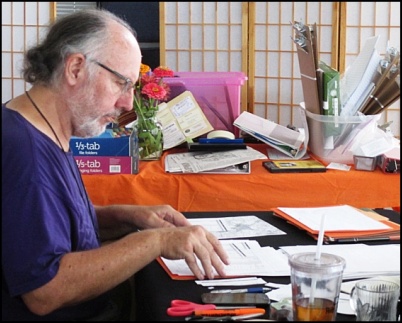 1. Donation checks made out to CWSM Charitable Trust are tax deductible. Please ask friends and neighbors to make a tax deductible donation now.
Just click on the big green button, or
write a check to
CWSM Charitable Trust
PO Box 151538
San Rafael, CA 94915-2402
2. To  help with lobbying our Legislators in Sacramento, and to cover specific election-related expenses after the Healdsburg Fluoridation Moratorium Initiative has qualified for the ballot,

please make a non-tax deductible donation to Clean Water Sonoma-Marin, a 501c4 nonprofit.



To donate with a credit or debit card, just click the General Fund button below. PayPal membership is NOT required.
This is everyone's water, and it will be everyone's win in the end!
Thank you!
DAWNA
Dawna Gallagher-Stroeh / 415-858-2402