Why the 2016 Healdsburg Fluoridation Moratorium Initiative?
In 2014 the people voted on Healdsburg municipal water fluoridation after being assured by local dentists that water fluoridation is safe and effective, but no evidence of safety or effectiveness was provided.
Safety is the big question. As a former fluoridation advocate, Bill Osmunson, DDS, MPH,  says, "A cavity can be treated, but a lower IQ cannot."
With mounting evidence of harm, especially to vulnerable populations, including neurotoxic effects even from "optimally" fluoridated water, and studies reporting that toxic contaminants  vary from batch to batch of fluoridation additives (Mullenix 2014), people want to know if Healdsburg's water is safe for every body.
Residents have made requests to the Healdsburg City Council to secure the studies verifying the safety for ingestion by all consumers of Healdsburg's fluoridation chemical. There has been no City Council response. The people's response was this ballot measure.
Fluoride-Free-Healdsburg's ballot measure calls for a moratorium on Healdsburg municipal water fluoridation, to remain in place until the specified information is provided.
INITIATIVE MEASURE QUALIFIED FOR THE NOVEMBER 2016 BALLOT BY THE VOTERS OF THE CITY OF HEALDSBURG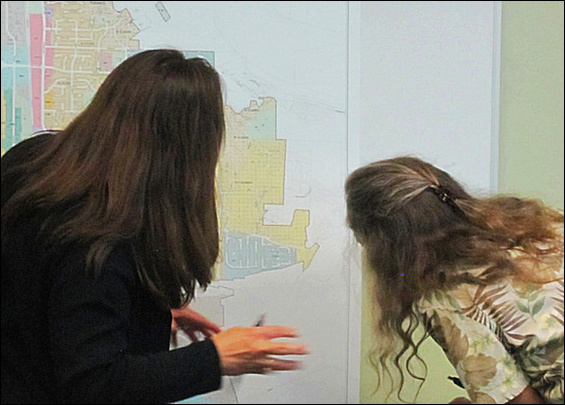 Ballot Title: AN INITIATIVE TO INSTITUTE A MORATORIUM ON ALL MUNICIPAL WATER FLUORIDATION PENDING FURTHER INFORMATION REGARDING FLUORIDATING CHEMICAL.
Notice of Intent to Circulate Petition
Notice is hereby given by the persons whose names appear below of their intent to circulate a petition within the City of Healdsburg for the following purpose:
Text of Measure: The City of Healdsburg shall institute a moratorium on all municipal water fluoridation until such time as the manufacturer supplying the fluoridating chemical provides to the public
1) an accurate list of all contaminants and their amounts accompanying each batch sold to the City of Healdsburg,
2) a detailed toxicological report on the fluoridating chemical, and
3) a written statement verifying the chemical's safety for ingestion by all water consumers, once introduced into the water supply.
s/ Michael Lipelt, DDS, ND, 8201 W. Dry Creek Road, Healdsburg, CA 94558;
s/ Barbara Jean Rudd, 531 Brown Street, Healdsburg, CA 94558;
s/ Barbara Wentzel, 424 Haydon Road, Healdsburg, CA 94558
Measure T on the Ballot, including City Attorney's Impartial summary
Return to Homepage
Healdsburg
Healdsburg: Nothing But Questions
Healdsburg Moving Forward
Healdsburg News