Hardy Limeback, DDS, PhD, BSc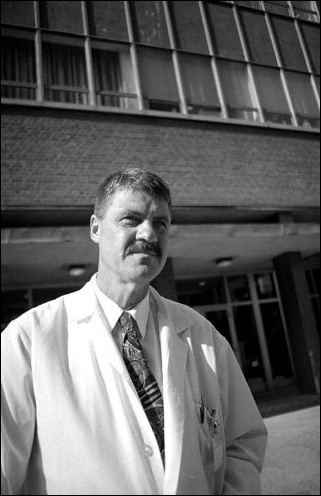 Hardy Limeback, DDS, PhD, BSc, lays out the reasons he changed his mind about water fluoridation in two articles, "Why I am now officially opposed to adding fluoride to drinking water" (2000) and "Statement on Water Fluoridation" (2006).
Listen to Dr. Limeback in this May 2000 video, as he explains his water fluoridation concerns to interviewer Paul Connett, Director of Fluoride Action Network (FAN).  Running time 28:30.
When Dr. Limeback wrote in 2000, he was Head of Preventive Dentistry at the University of Toronto, a professor with a PhD in Biochemistry, and a practicing dentist who had done years of funded research in tooth formation, bone and fluoride prior to his change of position on water fluoridation.
In 2006, Dr. Limeback was one of the 12 scientists who served on the National Academy of Sciences panel that issued "Fluoride in Drinking Water: A Scientific Review of the EPA's Standards (NRC 2006).
Like many educators and health professionals in Preventive Dentistry, and in Public Health, Dr. Hardy Limeback was once a strong supporter of water fluoridation, but Dr. Limeback was unusual in that he studied the literature on water fluoridation, and conducted fluoride research of his own.
What  he learned led him to reverse his position on water fluoridation. Again, Dr Limeback proved himself unusual, in that he went public with his new position.