About Karilee H. Shames, RN, PhD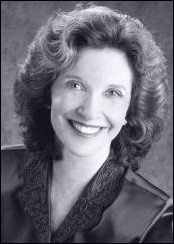 Karilee H. Shames, Ph.D., RN, is a Certified Clinical Specialist in Psychiatric Nursing and Holistic Nursing, with advanced training in sociology and empowerment studies.  For over twenty-five years, she was in private practice in collaboration with Dr. Richard Shames, specializing in comprehensive treatment of energy-depletion illness.
She is co-founder (1977) of Nurses in Transition, a national nursing support network. She has served as Administrator of several private psychiatric facilities, and as Assistant Professor of Nursing at Florida Atlantic University. Dr. Shames served on the National Leadership Council for the American Holistic Nurses Association from 1995-1998, and more recently, as its California Coordinator and Public Relations Chair.
Dr. Karilee Shames is the author of many health-related articles, and several books, including The Gift of Health (Bantam, 1982), The Nightingale Conspiracy (Enlightenment Press, 1993), Creative Imagery in Nursing (Delmar Press, 1995) and Energetic Approaches to Emotional Healing (Delmar, 1997).
In addition, Drs. Karilee Shames and Richard Shames have co-authored three books on thyroid health, Thyroid Power (HarperCollins 2001), Feeling Fat, Fuzzy, or Frazzled? (Hudson/Penquin, 2005), and the latest, Thyroid Mind Power (Rodale Press, 2011), written with a third co-author, Georjana Shames LAc. 
Education
University of Maryland, BA Sociology
University of Maryland, BS Nursing
University of Maryland, MS Nursing, Psychiatric Mental Health
Columbia Pacific University, PhD, Holistic Studies
Organizational Affliliations
American Holistic Nurses Association
Sigma Theta Tau Nursing Honor Society
NOW
ACLU
Citations/Awards
Graduated "cum laude" in Sociology from University of Maryland
Initiated into Sigma Theta Tau National Nursing Honor Society
SOURCES:
Thyroid Power: Home of Shames Family Services
W4CY Radio
About the Authors: Feeling Fat, Fuzzy, or Frazzled?
ADDITIONAL RESOURCES:
Why We Changed Our Minds About Fluoridation
Video: Dr. Richard L. Shames on Fluoridation and Thyroid Health
About Richard Shames MD