IN SONOMA COUNTY ONLY THESE 5 PEOPLE
HAVE THE POWER TO STOP WATER FLUORIDATION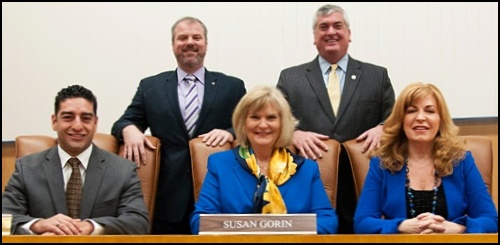 These 5 people are our Sonoma County Supervisors.
They are also the Governing Board of the Sonoma County Water Agency
THE SONOMA COUNTY BOARD OF SUPERVISORS
The Sonoma County Board of Supervisors planned to hear  the Department of Health Services' formal recommendation to fluoridate Sonoma County water Tuesday May 19, 2015, however fluoridation was not included on the final agenda. At this time, the Board has not decided when or if water fluoridation will be on the agenda in the future, including when or if the Board will hear the Department of Health Services' recommendation.
MAY 17, 2015:  A MESSAGE FROM DAWNA
1. Please take a moment to contact our Board of Supervisors to thank them for the wisdom to decide, in a time of drought, with some water quality issues, and other high priority funding needs, to postpone the fluoridation vote indefinitely.
2. We at Clean Water Sonoma Marin ask all of you to join us in focusing on the Sonoma County Department of Health Services (DHS). They have already requested another date on agenda.
We believe DHS must:
– Prove decay rates go down 25% (they can't);
– Provide "evidence based studies" for human ingestion (there are none);
– Demonstrate that the costs will completely be provided by an outside source, including maintenance, for the projected 30 years in their proposal (this has not ever happened in California).
3. Please finish approaching your own City Councils if they have not yet weighed in (see City Council contact information on our homepage).
Thank YOU all.  It is an Honor to work with you.
DAWNA GALLAGHER-Stroeh
707-547-7006
TO CONTACT THE SONOMA COUNTY BOARD OF SUPERVISORS:
WRITE
The Sonoma County Board of Supervisors c/o Susan Gorin, Chairperson
County Administration Center, 575 Administration Drive, Santa Rosa, CA 95403
CALL
707-565-2241
EMAIL
Susan Gorin – 1st District – Susan.Gorin@sonoma-county.org
David Rabbitt – 2nd District – David.Rabbitt@sonoma-county.org
Shirley Zane – 3rd District – Shirlee.Zane@sonoma-county.org
James Gore – 4th District – James.Gore@sonoma-county.org
Efren Carillo – 5th District – Efren.Carrillo@sonoma-county.org
SOME REASONS WE SAY CLEAN WATER IS FLUORIDE FREE:
1. Fluoridation takes away our right to choose whether or not to use fluorides for ourselves and our children.
2. Public water fluoridation violates both medical ethics & our civil rights.
3. The ADA recommends unfluoridated water for baby formula to prevent fluorosis damage to teeth, but fluoridated water is also dangerous to the developing brains and bodies of our babies.
4. Dental fluorosis (permanently stained teeth from drinking fluoridated water when teeth are forming) is a marker for damage to other parts of the body.
5. 41 % of U.S. children ages 12-15 have visible dental fluorosis because today they are getting fluoride overload even in areas without fluoridated water.
6. Fluoride is an endocrine disruptor, interfering with metabolism, including lowering thyroid production, which can cause depression and weight gain.
7. Diabetics and others with impaired kidney function are so at risk from fluoridated water that in 2008 the National Kidney Foundation (NKF) withdrew its support of water fluoridation.
8. Topical fluoride application prevents some tooth decay; swallowing fluoride does not.
9. Fluoridation damage is expensive, fluoridation chemicals are dangerous, and fluoridation does not prevent tooth decay (documentation on request).
EN EL CONTADO DE SONOMA ÚNICAMENTE ESTAS 5 PERSONAS TIENEN EL PODER DE DETENER LA FLUORACIÓN DEL AGUA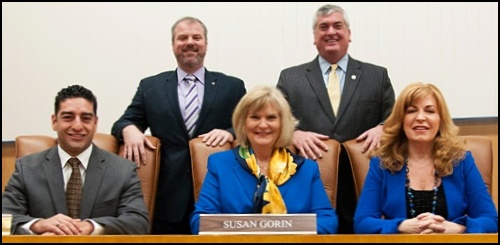 Ellos son los supervisors del Condado de Sonoma, también son la Junta de Gobierno del Condado de Sonoma y autoridades en los Asuntos del Agua del Condado
HAS QUE TE ESCUCHEN
1. La fluoración nos quita el derecho de elejir si queremos usar fluoruros para nosotros y para nuestros hijos.
2. La fluoración del agua pública viola ambos códigos, medico, ético y nuestros derechos civiles.
3. ADA (The American Dental Association) recomienda agua sin fluoruro en la fórmula materna para prevenir daños ocacionados por la fluorosis. Daño en los dientes y además el agua con fluoruro es peligrosa para el desarrollo de los cerebros y cuerpos de nuestros bebés.
4. La fluorosis dental mancha permanentemente los dientes por beber agua fuorada cuando se estan formando los dientes y es causa de daño también en otras partes del cuerpo.
5. El 41% de los niños en Estados Unidos, edades entre 12 y 15 años presentan fluorosis porque reciben demasiado fluoruro.
6. El fluoruro es un disruptor endocrino que interfiere con el metabolismo, incluyendo una producción baja de la glándula tiroides lo cual puede causar depression y aumento de peso.
7. Los diabéticos al igual que otros personas con disfunción renal corren riesgo al beber agua fluorada, y pore so la Fundación Nacional del Riñón retiró el apoyo para la fluoración del agua.
8. La aplicación tópica de fluoruro previene algunos problemas en la dentadura, su ingestion no
9. El daño por fluoración es muy costoso. Los químicos peligrosos de la fluoración no previene el malgaste de los dientes.
Di a la Junta de Supervisores Vote NO a la fluoración del agua en el condado de Sonoma.
ESCRIBE A
The Sonoma County Board of Supervisors c/o Susan Gorin, Chairperson
County Administration Center, 575 Administration Drive, Santa Rosa, CA 95403
LLAME AL
707-565-2241
POR CORREO ELECTRONICO
Susan Gorin        1st District        Susan.Gorin@sonoma-county.org
David Rabbitt     2nd District       David.Rabbitt@sonoma-county.org
Shirley Zane       3rd District        Shirlee.Zane@sonoma-county.org
James Gore        4th District        James.Gore@sonoma-county.org
Efren Carillo       5th District        Efren.Carrillo@sonoma-county.org
Traducción de Edith Garciduenas