SCWC Petition & Resolution
THE SONOMA COUNTY WATER COALITION
The Sonoma County Water Coalition (SCWC) is devoted to "educating its members, decision-makers and the public, advocating for effective policies to repair ecosystem damage, and working to ensure clean water supplies for future generations" (Resolution on the Protection of Sonoma County Water Resources, December 2010). With a current membership of 31 organizations, SCWC represents 24,000 California voters.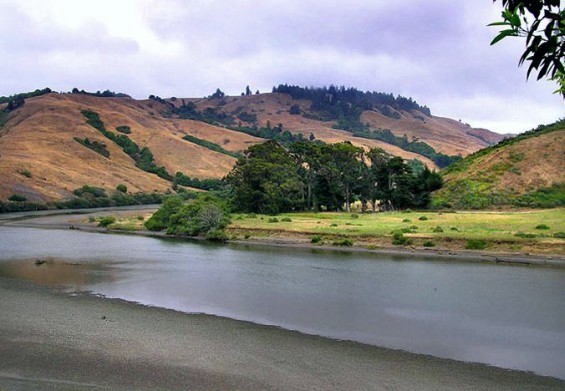 THE SONOMA COUNTY WATER COALITION RESOLUTION & PETITION
The Sonoma County Water Coalition Resolution, "On the Fluoridation of Drinking Water in Sonoma County" (July 2013), is also an online petition.
SIGN THE PETITION TO THE SONOMA COUNTY BOARD OF SUPERVISORS: STOP PLANNING FOR FLUORIDATION OF PUBLIC WATER SUPPLY

READ THE RESOLUTION:
"On the Fluoridation of Drinking Water in Sonoma County"
Whereas: Programs are needed in Sonoma County to deliver medical and dental care to children, disabled adults, and those in disadvantaged segments of our population;
Whereas: Fluoridation is not the best way to improve dental health. World Health Organization data show greater dental health improvements in countries that do not fluoridate than in countries that do. For example, in 1978 the average Danish and Swedish 12-year-old had more than six decayed, missing or filled teeth. 27 years later, the average was less than one decayed, missing or filled tooth. Neither Denmark nor Sweden adds fluoride to drinking water;
Whereas: Poor dental health appears to be a better indicator of an uneven distribution of wealth, education and health services, than of a lack of fluoride;
Whereas: Many communities in the United States are now ending their fluoridation programs;
Whereas: Fluoridation comes with real health concerns. Ingesting fluoride can lead to fluorosis (mottled teeth), brittle bones which can increase the incidence of hip fractures in an aging community, and other health problems. And because fluoride is added to toothpaste, soft drinks and other consumables, getting too much fluoride has become a risk for fluoridated communities;
Whereas: An organization representing over 1,500 scientists, lawyers and other professionals employed by the Environmental Protection Agency published a 'Statement of Concern' about the adverse health effects of fluoridation in 2003. In response, the recommended concentration was lowered from 0.9 parts per million to 0.7 parts per million. This is an appropriate issue for applying the 'If in doubt, don't do it' Precautionary Principle;
Whereas: Fluoridation affects wildlife. Fluoride in water may pass through wastewater treatment plants and become an environmental contaminant. Before a water supply is fluoridated, there should be an assessment of the effect of this increased fluoride on fish;
Whereas: Adding fluoride to water supplies is a form of mass medication, and therefore an ethical issue. Any decision to use the public water supply as a delivery vehicle for mass medication requires the informed consent of water users;
Whereas: The Sonoma County Task Force on Oral Health's June 2011 report recommended many other ways to improve dental heath: expanded access to dental care, increased education about dental health, and improved surveillance and reporting;
Whereas: Sections 116409 – 116415 of California's Health & Safety Code require that all public water suppliers in California with more than 10,000 connections add fluoride to public drinking water. The State allocates no funds for this mandate;
Whereas: In February 2013, the Board of Supervisors of Sonoma County instructed the Department of Health Services to re-evaluate the feasibility and costs of adding fluoride to Sonoma County's public water supplies, and to report back to the Board in 2014;
Now therefore, the Sonoma County Water Coalition opposes spending taxpayer and ratepayer money to fluoridate public drinking water and urges the Sonoma County Board of Supervisors, the Sonoma County Department of Health Services, the Sonoma County Water Agency, and all water districts and cities that deliver water to homes in Sonoma County including the Valley of the Moon Water District, Santa Rosa, Petaluma, Rohnert Park, Cotati, Sonoma, the Town of Windsor, and the Forestville Water District to stop planning for the fluoridation of public water supply.
YOU ARE INVITED TO SIGN THE SCWC RESOLUTION.
Note: For a list of Coalition members, visit the website: scwatercoalition.org