SONOMA COUNTY AB733 PETITION
HELP PREVENT SONOMA COUNTY FLUORIDATION
DOWNLOAD, PRINT,  SIGN AND SHARE OUR AB733 PETITION TO THE SONOMA COUNTY BOARD OF SUPERVISORS [PDF]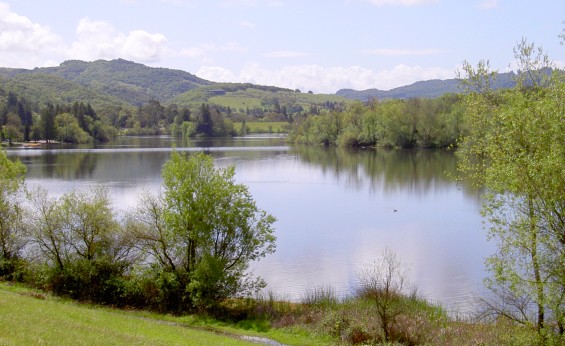 OUR SONOMA COUNTY AB733 PETITION ASKS FOR TWO ACTIONS:
1. We ask the Sonoma County Board of Supervisors  to VOTE NO on the proposed fluoridation of Sonoma County water.
2. We ask the Sonoma County Board of Supervisors  to send a resolution to Sacramento, telling the State Legislature to change the law (AB733 ) from a fluoridation mandate to a fluoridation option, returning environmental oversight to water fluoridation projects, and returning choice and control to California communities.
WHY WE PREFER A PAPER PETITION SIGNED IN REAL INK
DOWNLOAD, PRINT,  SIGN AND SHARE OUR AB733 PETITION TO THE SONOMA COUNTY BOARD OF SUPERVISORS [PDF]
WHAT IS AB733?
A QUICK LOOK AT THE CALIFORNIA FLUORIDATION MANDATE
Since the California Legislature passed AB733 (1995), water districts with 10,000 or more connections are required to fluoridate tapwater. In other words, California has a Fluoridation Mandate.
For almost 20 years for almost that Fluoridation Mandate has been used to force fluoridation on California communities.
NOW WE KNOW: THE MANDATE DOES NOT APPLY TO THE PROPOSED SONOMA COUNTY FLUORIDATION PROJECT
It was only last month that the outgoing County Health Officer admitted that the Fluoridation Mandate DOES NOT APPLY to the proposed Sonoma County fluoridation project. Until then, regularly, both in public and in private, our County Health Officer warned our  Supervisors that the Fluoridation Mandate gave them no choice, and required them to spend scarce funds on studies and public relations, in preparation for "required" fluoridation through the Sonoma County Water Agency (SCWA).
FUNDING FLUORIDATION
"…a public water system scheduled to fluoridate pursuant to the bill is not required to comply until funds sufficient to pay capital and associated costs for the system have become available from any source other than ratepayers, shareholders, local taxpayers, or bondholders of the public water system."
"… public water system with less than 10,000 service connections may elect to comply with the fluoridation standards of the bill…costs of compliance with the standards, compliance requirements, and regulations to be paid from federal grants, or donations from private foundations, for these purposes…
GRANTS FROM FOUNDATIONS & AGENCIES
Foundations and agencies with close ties to the fluoridation industry almost always provide funding for water fluoridation infrastructure.
PUC RATE INCREASES
However once fluoridation infrastructure is in place, AB733 "…would require the Public Utilities Commission to approve rate increases related to costs of compliance for public water systems under its jurisdiction." That means higher water rates to cover fluoridation chemicals and their application, and long-term system maintenance. [AB733 Chaptered (1995)]
THE IMPLEMENTING LEGISLATION
California Health and Safety Code Section 116415
CEQA ENVIRONMENTAL SAFEGUARDS DO NOT APPLY
Because California has a fluoridation mandate, fluoridation projects falling under the mandate – in districts with 10,000 or more water connections – are NOT subject to review under CEQA (California Environmental  Quality Act). CEQA review is part of the process by which projects are approved or denied.  Mandated fluoridation projects fall under CEQA's "Categorical Exemptions: Ministerial Projects," precisely because they are mandated, rendering environmental impact investigations moot.
SIGN OUR SONOMA COUNTY AB733 PETITION
Protect Sonoma County Water and help return local choice and CEQA environmental protection to communities throughout California.
~~~
NUESTRA PETICIÓN PARA LA JUNTA DE SUPERVISORES DEL CONTADO DE SONOMA: Vote NO a la fluoración del agua en el condado de Sonoma, y el voto para apoyar la eliminación de la fluoración forzada de la ley de California, el cambio de idioma de la AB733 de un mandato de la fluoración a una opción de fluoración, sin penalización por no de cumplimiento, volviendo la supervisión ambiental a los proyectos de fluoración del agua, y volviendo opciones y control a las comunidades de California. [PDF]