Marin County Petition
SIGN THE PETITION TO THE THE MARIN MUNICIPAL WATER DISTRICT
Encourage MMWD Board members to LISTEN to their constituents, and STOP putting hydroflurosilicic acid in district water.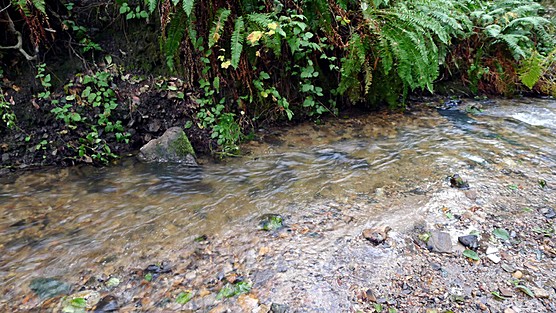 MARIN COUNTY WATER: NORTH MARIN WATER DISTRICT
North Marin Water District (NMWD) serves the northern part of Marin County, including the City of Novato.
NMWD buys its water from the Sonoma County Water Agency (SCWA).
The water is not fluoridated.
MARIN COUNTY WATER: MARIN MUNICIPAL WATER DISTRICT
Chartered as California's first municipal water district in 1912, Marin Municipal Water District (MMWD), serves ten towns as well as some unincorporated areas in southeast Marin County, including most of Marin's population centers along the Highway 101 and Sir Francis Drake corridors.
75% of MMWD water comes from the Mount Tamalpais watershed, and the West Marin Hills, mostly from areas owned by MMWD, collected in District reservoirs for treatment before delivery. 25% of MMWD water is purchased from the Sonoma County Water Agency (SCWA).
FLUORIDATION IN MARIN COUNTY
MMWD has fluoridated its tapwater since 1973, following a 1972 ballot measure.  A few years later a second ballot measure affirmed District fluoridation.
Since then, Marin Municipal Water District residents and other consumers are better educated about fluoridated water. Now they understand:
1.  Hydrofluorosilicic acid (HFSA), a toxic chemical, is  used to fluoridate MMWD water;
2.  Fluoridated water poses severe and expensive health risks to vulnerable populations, including children, elders, those with compromised immune systems, and diabetics;
3.  Drinking fluoridated water does NOT prevent tooth decay.
Today concerned  residents are uniting to stop fluoridation of their tapwater by the Marin Municipal Water District.
WHO DECIDES?
The final decision on whether or not to continue fluoridation lies with the Marin Municipal Water District Board of Directors. Let MMWD Board members know that they have strong public support to discontinue fluoridation.
SIGN THE PETITION TO THE MARIN MUNICIPAL WATER DISTRICT:
Discontinue Fluoridating the Drinking Water in Marin County