Download the signature sheet for the 2016 MMWD Fluoridation Moratorium Initiative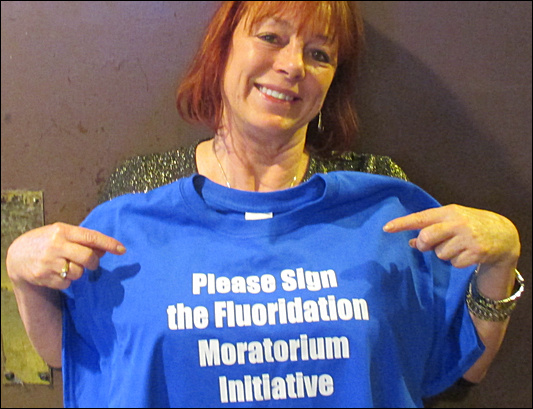 Help qualify the Initiative for the ballot and halt water fluoridation in Marin County!
This is NOT an online petition. The petition must downloaded and printed out before signing.
Please print out and sign the Marin Municipal Water District Fluoridation Moratorium Initiative.
HERE'S HOW!
1. Use a flash drive (a.k.a. memory stick or thumb drive) to download both sides of the Initiative signature sheet:
MMWD Fluoridation-Moratorium Initiative 01
MMWD Fluoridation-Moratorium Initiative 02
2. Take the flash drive to your favorite print shop.
3. Print the Initiative pdfs on either side of a sheet of legal size white paper (8.5″ x 14″). Both sides are legally required.

4. Please fill in the requested information, hand printed in ink, and sign in ink.
For your signature to count, you must be registered to vote in one of the Divisions served by the Marin Municipal Water District (MMWD). Please check the map of MMWD Divisions if you're not certain: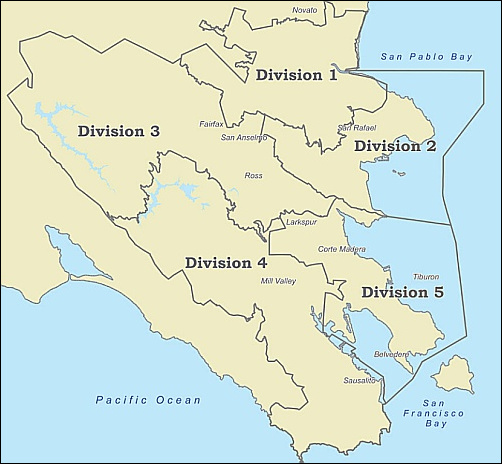 5. When you or others sign the initiative that you have printed out, you are also the legal Circulator so, for the signature to be valid, please fill in the Declaration of Circulator at the bottom of the page too.

6. If you know other District voters who would  like to sign the initiative, great! but it's not necessary to fill all the signature lines before returning the document.
7. Please put your signed initiative sheet in a stamped envelope, and
MAIL TO
Clean Water Sonoma-Marin
PO Box 151538
San Rafael, CA 94915-1538
8. OR TURN IN COMPLETED SIGNATURE PAGES, and take some refreshment, every Friday afternoon 2:00 to 4:00 pm at Sunrise Center, 645 Tamalpais Drive in Corte Madera. OR call Dawna for pick up:  415-858-2402.
9. Read all about the MMWD Fluoridation Moratorium Initiative Campaign on our homepage, and call Dawna for more information (cell phone: 415-858-2402 / CWSM office phone:  415-895-5445).
Thank you!