Visit other websites for more information on water fluoridation:


CLEAN WATER SONOMA-MARIN ON FACEBOOK: Visit our Facebook page for great graphics, the latest science, and breaking news on water fluoridation from around the world.

FLUORIDE ACTION NETWORK (FAN): Visit the FAN website for the most comprehensive fluoridation archive available, including updates on government agency actions that might impact the public's exposure to fluoride, Clean Water news worldwide, fluoridation history, videos, and an expanding database of  scientific reviews, reports, and studies on water fluoridation, offering evidence both for and against. The integrity and generosity of the FAN team, and the quality of their work, is without parallel.


OUR DAILY DOSE: Visit the beautiful website of Our Daily Dose Film for many reasons, not least, to read the Director's Statement of award winning filmmaker Jeremy Seifert.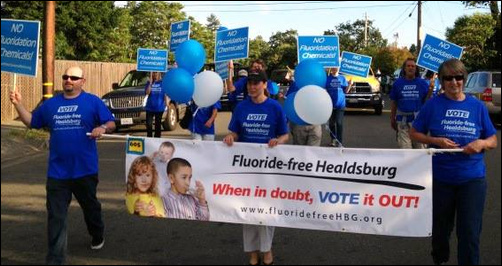 FLUORIDE-FREE HEALDSBURG: Visit the Fluoride-Free Healdsburg website to learn more about water fluoridation, and read the Blog for the latest from Healdsburg. The Healdsburg Fluoridation Moratorium Initiative has qualified for the November 2016 ballot. Call Jeannie Rudd to learn how you can help (707-542-1723), or contact Brian at Fluoride-Free Healdsburg. Thank you!

SONOMA COUNTY: NO FLUORIDE: Visit Sonoma County: No Fluoride on Facebook for up-to-date water fluoridation news.


FLUORIDE-FREE SONOMA COUNTY: Visit Fluoride-Free Sonoma County for straightforward information on fluoridation issues.


CLEAN WATER CALIFORNIA:  Visit the Clean Water California website. The organization is a leader in the work to eliminate California's state-wide fluoridation mandate. Read the blog, and sign the petition to the California State Legislature.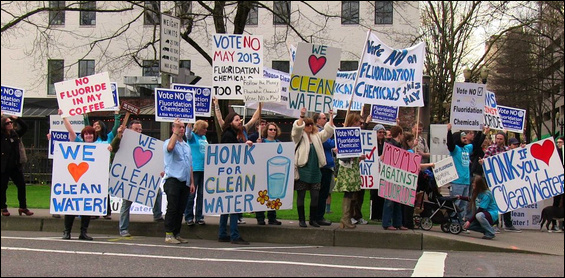 CLEAN WATER OREGON: Visit Clean water Oregon, the newly renamed Clean Water Portland, the group that stopped water fluoridation in Portland, Oregon in 2013, and now works for fluoride-free water for all Oregon.


MOMS AGAINST FLUORIDATION: Visit Moms Against Fluoridation for solid information, including Legal Arguments Against Water Fluoridation (2014). The group's mission: "to end the addition of fluoridation chemicals to our public water in the United States of America through the education of Moms and families everywhere. We got it wrong in 1945, and now is the time to make it right."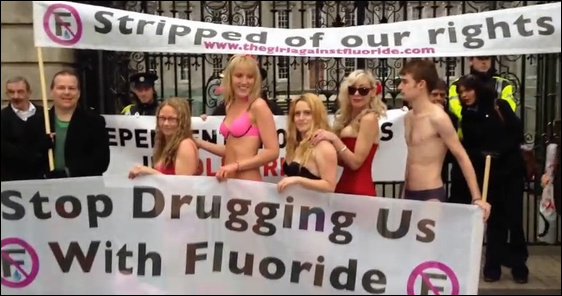 THE THE GIRL AGAINST FLUORIDE: Visit The Girl Against Fluoride, the website of Nutritionist Aisling FitzGibbon and her inspirational movement to stop mandatory water fluoridation in the Republic of Ireland.