The Truth About Fluoridation: video of the 9/27/2015 panel discussion
Running time 55:10 minutes
On Thursday September 27, 2015, Sunrise Center in Corte Madera California, and Clean Water Sonoma-Marin, sponsored a preview showing of Our Daily Dose, the short new documentary by award winning filmmaker Jeremy Seifert. The viewing of Our Daily Dose was followed by a panel discussion, The Truth About Fluoridation. Watch the video of that discussion here:
The Truth About Fluoridation
Videographer: Brad Flaharty
Edit/Credits: Jim Geraghty
Two of the interviewees featured in Our Daily Dose, Angela C. Hind, MD, and Douglas A. Ruley, JD, are panelists In The Truth About Fluoridation. They are  joined by Fluoride Action Network Director, Michael Connett, JD, and board certified endodontist Valerie Kanter, DMD, DDS, MS. The discussion is facilitated by Clean Water Sonoma-Marin Director Dawna Gallagher-Stroeh, NE.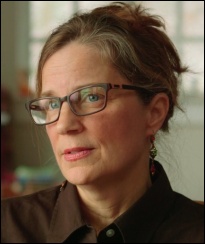 Dr. Angela Hind practiced traditional Internal Medicine for 17 years before recognizing the inability of our current medical system to effectively prevent and treat the growing incidence of chronic disease, and beginning to consider the health ramifications of environmental toxin exposure and low-nutrient food consumption. Dr. Hind now has additional training in medical toxicology and Functional Medicine, the personalized medical approach to the prevention and treatment of chronic disease, utilizing nutrition, toxin avoidance, and stress reduction. Learn more about Dr. Hind's work.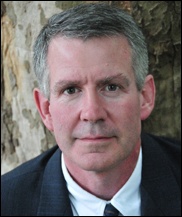 Environmental attorney Douglas Ruley, JD believes the time is right to address water fluoridation in the Federal courts. He has over 25 years of litigation experience in federal courts of appeal, federal district courts, and the North Carolina appellate courts, and was Director of the Environmental and Natural Resources Law Clinic at Vermont Law School, when the VLS Clinic has led the legal fight in support of Vermont enacting and defending the first mandatory GMO labeling legislation in the United States. Learn more about Douglas Ruley's work.
Attorney Michael Connett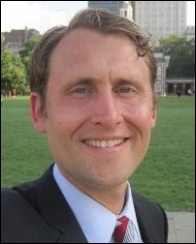 Michael Connett, JD. the former Director of Fluoride Action Network (FAN), is an attorney at Waters, Kraus & Paul in the firm's Los Angeles office, licensed to practice law in Pennsylvania and California, representing plaintiffs  in toxic tort and complex civil matters, focused on helping victims who injured by unsafe products and toxic chemical exposures.
Connett is co-counsel on a suit against  EPA, currently in Federal Court in San Francisco, on the neurotoxicity of fluoride and the question of whether fluoridation presents an unreasonable risk under the Toxic Substances Control Act (TSCA).
Connett was Co-Presenter, "Fluoride and Its Effect on Human Intelligence. A Systematic Review," the Poster Presentation at International Association for Dental Research (IADR), 83rd General Session and Exhibition, Toronto, Canada (7/4/2008), and author, "Blood Fluoride Levels as a Tool for Assessing Risk of Fluoride Toxicity." Presentation at the XXVIth Conference of the International Society for Fluoride Research (9/26-29/2005).
In the FAN video, 10 Facts About Fluoride, Michael Connett summarizes ten basic facts about fluoride, to consider in any discussion about whether to fluoridate water (2013).
To hear both sides of the water fluoridation issue, watch the video, Conversations Live: Community Water Fluoridation, a courteous and informative discussion moderated by Emmy Award-winning host Patty Satalia, with Michael Connett speaking in support of fluoride-free water (3/21/2013).
Valerie Kanter, DMD, DDS, MS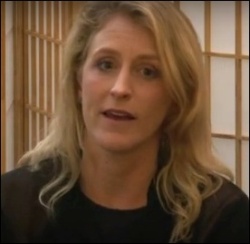 Board Certified Endodontist, and educator, Dr. Valerie Kanter, DMD, DDS, MS, teaches at UCLA School of Dentistry and, in private practice, pioneers an integrative approach to oral health and regenerative endodontic treatments, including less invasive laser therapies, natural, chemical-free oral health care, including nutritional support. In addition, Dr. Kanter volunteers with Mend Poverty, teaching children how to take care of their teeth, and with Fluoride Action Network, as an educator on fluoridation issues. Her office is in Beverley Hills, California. Learn more about Dr. Kanter's work.
Nutrition Educator Dawna Gallagher-Stroeh is the Executive Director of Clean Water Sonoma-Marin, and Clean Water Sonoma-Marin Charitable Trust. Call Dawna at 415-895-2402.